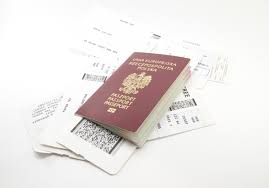 Nowadays, the booking system for travellers has become much easier than before. There are many online booking services and low fare search engines travellers can use to find cheap airfare. If you are a constant traveller who is always on the lookout for affordable airline tickets to save money, here are some useful tips to get cheap flights.
Timing
Check for morning offers as many airline companies usually post their discounted offers on available seats at nights. It is a good idea to book for a seat early in the morning. Early morning is the best time to check on the website and when you found available seat, make sure to book right away because they run out fast.
Get two tickets (back and forth) from different airlines
At times, getting a return flight ticket from the same airline can be more costly. You may find it cheaper if you purchase a ticket to your point of destination with one airline and get a return ticket with another airline.
Book six weeks ahead of your target date
Many airline companies offer discounted airfares within 6 weeks before the scheduled flight. Booking late may also land you a great deal as airlines offer last-minute fares at discounted rates to fill their empty seats. However, if you want to go on the practical option, early booking is still advisable.
Stay on top of great deals via social networks
Many airlines and travel agencies are using social networks like Facebook and Twitter to promote their products and services. Many travellers use social networks to follow travel agencies and airline companies to get alerts on price drops on airfares. You will have to act fast once you received deal-tracker alerts because they can be sold out in just a few hours from the time it was posted.