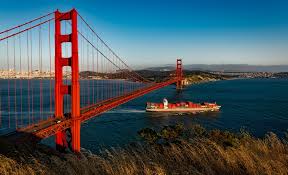 Thinking of what place to go next? Here are some great places you can consider on your next holiday trip:
San Francisco
Ever wonder what the Alcatraz look like from the inside? Or do you want to pass the Golden Gate Bridge? San Francisco has a lot to offer tourists, from its lively neighbourhoods such as Chinatown and the Mission District to a lot of outdoor activities by going to Muir Woods National Monument, Ocean Beach and Golden Gate Park. Aside from their great landmarks, The city offers different food scenes such as diverse and delicious food trucks, Ferry Building Marketplace food hall and Michelin-starred restaurants.
Amalfi Coast, Italy
The country richly offers a lot of great beaches, and one to boast is the Amalfi Coast. You will find picturesque hiking trails and great beaches once you are in the 13 cliffside towns. Its colourful residences matched with greenery and cliffs is what makes Amalfi a unique place for tourists. And, your stay in Italy won't be as good as you think if you do not try their delectable Italian fare and fresh seafood that you can find wherever you are.
Sydney
Sydney is the largest city in Australia and is one of the main attraction of the country. It offers a lot of activities and attraction to travellers and even to its locals. How about go for a heart-pumping adventure as you climb the Sydney Harbour Bridge? Or stroll through Darling Harbour to see the Royal Botanic Garden? Of course, while in Sydney you need to have a taste of its beach and go to Coogee beach to relax while you sunbathe or go snorkelling or scuba diving. If you also love to surf, Sydney's waves are awesome and you can definitely shred waves or just watch surfers do it instead.