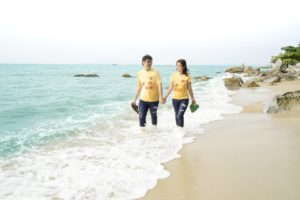 Travelling allows us to get out of our busy daily routine. Travelling once in a while to new places together with our loved ones is a much-needed break we all need. Double the fun when you travel with your special someone.
Are you travelling as a couple? Here are some tips you should consider for a successful holiday trip with your companion.
Plan your itinerary as a couple
Talk with your companion about the destination, hotels to book, what activities to do, flight to book and even the seats to take on the plane. You and your companion must have the whole trip planned and agree on everything so that both of you would have a great time and less stress during the trip.
Plan expenses for the trip
Consider the money you will be spending on the trip. It would be best to talk about the expenses and your budget for your trip. Money can be an issue in any travel plan so make sure to decide what, when and how much money you and your companion are capable of spending. Consider the budget for the entire trip and stick with it as much as possible.
Respect each other's "me" time
Though you travel with a companion, there are moments that each one wants to spend time alone. For instance, one might enjoy a nice early morning walk on the beach while the other might want to stay inside the hotel room for a time to meditate.
Allow "me" time during your trip to enjoy and reflect privately. While you allow some solo time for you and your companion, do not forget to enjoy and experience the fun part of creating great memories from your trip together.
Be ready for the unexpected
In case you are travelling with someone who has unusual or inconvenient habits especially in sleeping, packing some earplugs or eye masks may come in handy. Prepare for the unexpected as your companion might have some habits and quirks that you do not know yet.